ALL THE BACK IN 2015, MARVEL ANNOUNCED A REBOOT OF THEIR COMIC UNIVERSE, IN THE AFTERMATH OF BRILLIANTLY-WRITTEN, EXTREMELY COMPLEX AND CONFUSING, DOCTOR WHO-ISH SECRET WARS EVENT. THIS REBOOT WAS RECENTLY REPLACED IN NOVEMBER BY A SOFT RELAUNCH, TITLED MARVEL NOW!, (THIS REVIEW IS JUST NOW COMING OUT BECASUE I'M BEHIND AND READ TPBs, NOT TO BE CONFUSED WITH THE REBOOT MARVEL NOW! THAT TOOK PLACE BEFORE ALL-NEW, IT'S A LITTLE CONFUSING, BUT UNLIKE DC, I'M NOT NEW TO MARVEL, SO, I UNDERSTAND A LOT OF THAT GIBBERISH THAT WAS MENTIONED BEFORE, ANYWAYS, AT THE END OF THE POST I'LL POST A READING ORDER.
LIKE MY DC: REBIRTH REVIEW, I'LL START OFF WITH MY
FAVORITE BOOKS OF THE REBOOT!

DOCTOR STRANGE (2015-)
I MEAN, HE'S SITTING ON A GIANT FREAKIN' TEDDY BEAR INSIDE ANOTHER DIMENSION!
RATING: 4.3/5.0, A CONFUSING, YET FUNNY , AND GOOD BOOK SERIES
INVINCIBLE IRON MAN
IRON MAN V TECHNO NINJAS V WAR MACHINE V DOCTOR DOOM V AWESOME FACIAL HAIR BROS HIGH FIVE?!?
RATING: 4.7, GREAT ART IN THE FIRST VOLUME, BUT BECAUSE MARVEL WON'T KEEP ARTIST ON THE SAME PROJECT, A NEW ARTIST AND COLORIST COME IN FOR VOLUME 2 AND 3, AND MAKES HIM LOOK STRANGE… HMM…
UNCANNY INHUMANS
WHAT HAPPENS WHEN THE INHUMANS FIGHT AGAINST DINOSAURS, WORLD WAR II VETERANS AND MORE TIME-DISPLACED BEINGS FIGHT THE INHUMANS?
YOU MAY WANT TO READ THE MARVEL NOW! INHUMAN SERIES TO UNDERSTAND THIS, ONE OF MY FAVORITES
RATING: 4.6/5.0
WAIT… BLACK BOLT'S SON IS A LITTLE KID, THEN A TEENAGER, THEN 30-YR OLD, THEN A THOUSAND YEAR OLD EVIL YODA, THEN A TEENAGER AGAIN? MAN, TIME TRAVEL'S CONFUSING…
UNCANNY AVENGERS
A MORE COMEDIC TAKE ON THE AVENGERS, CALLED THE AVENGERS UNITY SQUAD, BECAUSE IT FEATURES AVENGERS, MUTANTS, MYSTICS, AND INHUMANS, WHO ARE IN CONFLICT IN THE NEWER MARVEL UNIVERSE, FEATURING SPIDER-MAN, OLD-GUY CAPTAIN AMERICA, ROGUE, SOME BRAND NEW INHUMAN NO ONE KNOWS, QUICKSILVER, THE HUMAN TORCH, AND YOU GUESSED IT, DEADPOOL!.. WHO MANAGES TO GET ON EVERYONE'S NERVES WITH PRANKS AND ANNOYING CATCHPHRASES, AND TO BE HONEST, IF YOU PUT SUPER-QUIPPERS SPIDER-MAN, THE HUMAN TORCH, DEADPOOL, AND QUICKSILVER IN ONE BOOK, IT'S GOING TO BE FUNNY.
RATING: 4.6/5.0
ALL-NEW, ALL-DIFFERENT AVENGERS
A DYSFUNCTIONAL AVENGERS TEAM FEATURING LONGTIME HEROES AND TEENAGE ONES, SURE!
RATING: 4.7/5.0
SPIDER-MAN
WITH PETER PARKER HEADLINING THE AMAZING SPIDER-MAN BOOK, MILES HAS HIS OWN BOOK, SIMPLY TITLED "SPIDER-MAN", IT'S STILL JUST AS FUNNY, TOO!
ALSO HAS MAJOR TIES IN IT'S SECOND VOLUME, SO READ THAT BEFORE YOU READ VOL. 2
RATING: 4.8/5.0, MY FAVORITE BOOK SO FAR!
NOW IT'S TIME FOR THE
WORST BOOKS!
X-MEN: THE WORST X-MAN EVER
MAN, THIS BOOK WAS SO BAD! ART SUCKED AS WELL, NOT TO MENTION A PREDICTABLE ENDING. I MEAN IT SAYS, WORST IN IT'S TITLE SO IT'S OBVIOUSLY BAD
RATING: 0.9/5.0, IT WAS THAT BAD.
WELL, CAP IS A NAZI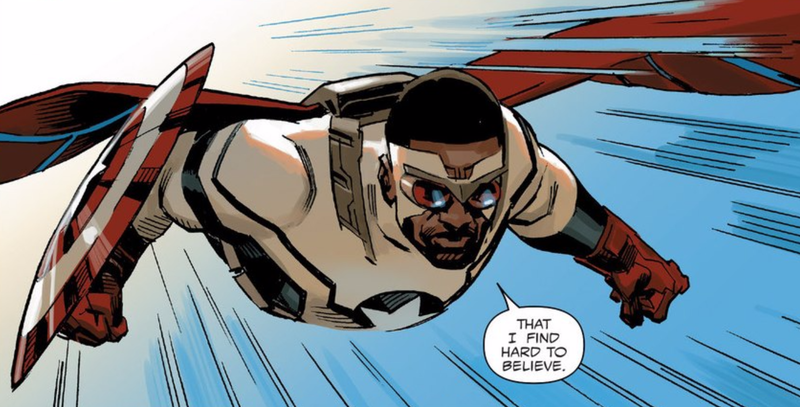 SAM WILSON: CAPTAIN AMERICA AND STEVE ROGERS: CAPTAIN AMERICA
MAN, MARVEL HAS RUINED BOTH CAPS NOW, STEVE ROGERS HAS BEEN BRAIN-WIPED INTO THINKING HE'S A NAZI, HECK, HE KILLED RED SKULL, OOPS, SPOILER, AND SAM WILSON MEANS GOOD, BUT GOES TOO FAR INTO BEING THE SUCCESSOR OF CAP.
SAM WILSON: 2.4/5.0
STEVE ROGERS: 3.5/5.0
THE AMAZING SPIDER-MAN
WITH THE EXCEPTION OF CLONE CONSPIRACY, THIS ISN'T VERY GOOD AND IS BASICALLY A THIRD IRON MAN COMIC.
RATING: 2.9/5.0
THE MIGHTY THOR
THIS STORY IS STRANGE, WITH TONS OF LOKIS?
RATING: 3.4
well hey, at least it's not as weird as this: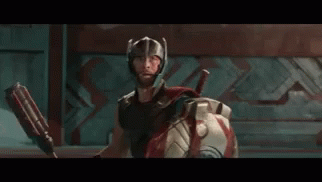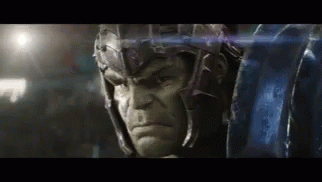 YOU MUST READ SECRET WARS BEFORE READING ANYTHING!
SECRET WARS
THAT'S ALL!
YOU CAN REQUEST A REVIEW, DRAWING, GUITAR TUTORIAL IN THE COMMENT SECTION.