THIS SATURDAY, MAY 6th IS FREE COMIC BOOK DAY, AND ALSO THE JPL COMIC CON, WHICH THE COMIC CON WILL HAVE A FREE TROLLEY TO A COMIC BOOK STORE.
FREE COMIC BOOK DAY IS A DAY WHERE SOME PUBLISHERS TRY TO GET NEW READERS AND PROMOTE MOVIES BY GIVING AWAY SPECIFIC COMICS, BUT THAT DOESN'T MATTER TO THE FANS, AND YOU HAVE A LOT OF FUN ON THAT DAY. FOR MORE INFORMATION ON FREE COMIC BOOK DAY, CLICK HERE.
HERE ARE SOME OF THE FREE COMICS: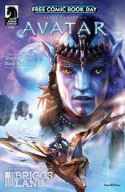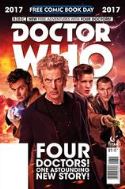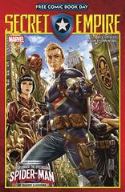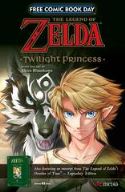 AVATAR                DOCTOR WHO        SECRET EMPIRE    LEGEND OF ZELDA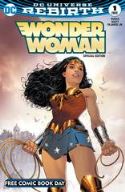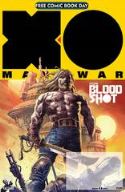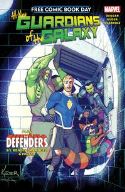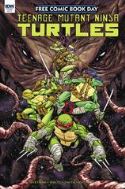 WONDER WOMAN    X-O MANOWAR     GUARDIANS OTG    NINJA TURTLES
AND NO, NOT ALL THE COMICS ARE FOR TEENAGE BOYS, THERE ARE ALSO SOME FOR GIRLS AND LITTLE KIDS, SOME OF THE ONES ABOVE THOUGH SOME GIRLS WOULD WANT…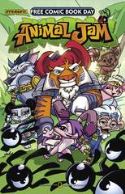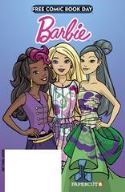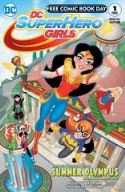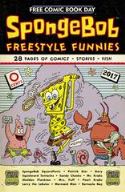 ANIMAL JAM                  BARBIE        DC SUPERHERO GIRLS    SPONGEBOB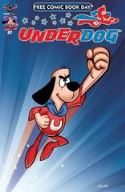 UNDERDOG
THESE ARE NOT ALL OF THE COMICS, THERE ARE MANY, MANY MORE WHICH YOU CAN SEE, AS WELL AS DESCRIPTIONS HERE: http://freecomicbookday.com/Catalog
SOME I'D LOOK OUT FOR, HOWEVER IS MARVEL'S SECRET EMPIRE #1 (PICTURED ABOVE), WHICH WILL LAUNCH A NEW STATUS QUO FOR MARVEL AND IF NOT FOR FCBD, IT WOULD BE 4-5 BUCKS, PLUS IT FEATURES A SPIDER-MAN COMIC TOO! GUARDIANS OF THE GALAXY #1 WILL HELP YOU TO GET A FEEL FOR WHAT THE NEW MOVIE WILL BE LIKE, JUST IN TIME FOR IT, THE COMIC ALSO FEATURES THE DEFENDERS, WHICH STARS MARVEL'S NETFLIX TEAM (DAREDEVIL, JESSICA JONES, LUKE CAGE, IRON FIST). WONDER WOMAN IS A SPECIAL EDITION REPRINT OF WONDER WOMAN (2016-) #1, SIMILAR TO WHAT DC DID FOR BATMAN DAY. STEAM WARS IS A NEWER UNKNOWN SERIES WHICH IS BASICALLY STEAMPUNK STAR WARS, FOR YOUR A STARWARIAN, (I DON'T KNOW WHAT YOU CALL THEM), THEN YOU'LL LIKE THIS BOOK. THE ANNUAL DOCTOR WHO FCBD BOOK, WHICH FEATURES 4 DIFFERENT STORES AND DOCTORS, AND THE COMIC DEBUT THE NEW COMPANION BILL. AND IF YOU LIKE SUPERHEROES, BUT ARE TIRED OF MARVEL AND DC, CHECK OUT VALIANT COMICS' X-O MANOWAR ABOUT A MEDIEVAL TIMES WARRIOR WHO GETS CAPTURED BY ALIENS AND GIVEN THE MANOWAR ARMOR, I' VE READ TWO ISSUES AND IT'S FAIRLY COOL.
YOU CAN SEE MY POST FOR THE COMIC CON AND TEEN ART CONTEST HERE:
MORE INFO ON FCBD:
NATIONAL SUPERHERO DAY/MARVEL.COM REDEEM CODES
YESTERDAY WAS NATIONAL SUPERHERO DAY, KRISPY KREME HAD A DONUT CELEBRATION AND MARVEL GAVE AWAY TONS OF FREE DIGITAL COMICS, EVEN THOUGH THAT WAS YESTERDAY, MARVEL GAVE AWAY A REDEEMABLE CODE THAT GIVES YOU SEVERAL COMICS, AND IT STILL WORKS TODAY, SO HURRY UP!
GO HERE TO GET YOUR COMICS: CODE: HERODAY17
YOU  MAY NEED A MARVEL ACCOUNT HOWEVER TO REDEEM THEM, YOU CAN ALSO USE A COMIXOLOGY OR AMAZON ACCOUNT TOO.
THEY ALSO HAVE OTHER CODES THAT STILL WORK LIKE:
KIRBY 
TONY
PARKER
THANOS
NATASHA
GHOSTRIDER
ALL-NEW GHOST RIDER COMIC
ROGERS
FALCON
PUNK
STARLORD
GUARDIANS OF THE GALAXY MOVIE PRELUDE
AND YESTERDAY A CODE CALLED THIMP1 WAS WORKING BUT ISN'T NOW, I GUESS YOU COULD SAY I REDEEM IT JUST IN TIME!
(BY THE WAY THIS IS PUBLIC KNOWLEDGE MARVEL GAVE AWAY, SO IF YOU WANT TO KNOW WHERE I GOT THESE, MARVEL IS TO BLAME.)

MAY THE 4TH IS STAR WARS DAY!
COMPANIES USUALLY CELEBRATE BY THINGS LIKE SALES ON ITEMS, FREE STAR WARS ICE CREAM, OR SPECIAL $1.00 STAR WARS COMIC/
here's the deals:
http://www.starwars.com/news/star-wars-day-2017-deals
THAT'S ALL THE UPCOMING FANDOM STUFF I THOUGHT YOU MIGHT WANT TO KNOW ABOUT!
GOODBYE!
COMMENT CORRECTIONS, SUGGESTIONS, AND OTHER EVENTS!