THE FOLLOWING IS AN EDITED REVISION OF LAST YEARS 5 THINGS POST, IT'S BASICALLY THE SAME, JUST WITH MORE UPDATED INFORMATION.
FOR THOSE WHO DON'T KNOW 5 THINGS IS A NOW RETIRED SEGMENT I USE TO DO.
SINCE THANKSGIVING IS TOMORROW, I'M DOING A 5 THINGS: THANKSGIVING EDITION!
SO, AS OPTIMUS PRIME SAYS, "LET'S ROLL!"
1. PILGRIMS MIGHT HAVE NOT HAVE EATEN TURKEY
I KNOW WHAT YOUR THINKING, PILGRIMS DIDN'T EAT TURKEY?!!!!!!!!!!!!?!!!!!!!!!!!!?!?!?!?!!?!?!?!?!?!?!?!?!?!?!?!?!?!?!?!??????????????!!!!!!!!!!!!!!!!
YEAH, THAT'S RIGHT!
ALTHOUGH WE DON'T KNOW FOR SURE WHAT THEY ACTUALLY ATE ON THE VERY FIRST THANKSGIVING, HISTORY ONLY SAYS THAT THEY EAT SOME SORT OF BIRD OR FOWL, AND OF COURSE TURKEY HAS BEEN SUGGESTED AND ADAPTED INTO PRACTICALLY EVERYONE'S TRADITION.
2. THE MACY'S PARADE'S FIRST TELEVISON BROADCAST CAME 21 YEARS AFTER THE FIRST PARADE
YEP! AND THE PARADE IS TURNING 90 THIS YEAR!
IT WASN'T OFFICIALLY TELEVISED UNTIL 1948, BUT THE PARADE STARTED IN 1927!
AND THE BROADCAST WASN'T ANNUAL LIKE IT IS TODAY!
3. THANKSGIVING WASN'T AN EXACTLY OFFICIAL HOLIDAY UNTIL ABE LINCOLN SAID SO!
YEP! YOU HEARD THAT RIGHT, THANKSGIVING CELEBRATES THE FOUNDERS OF AMERICA, BUT WAS ORIGINALLY A DAY OF "THANKSGIVING" TO GOD, AS DECLARED BY PRESIDENT ABRAHAM LINCOLN AT THE TIME OF THE CIVIL WAR, IT WAS THEN THAT IT WAS DECLARED A FEDERAL/NATIONAL HOLIDAY.
TITLED THE "THANKSGIVING PROCLAIMATION", HERE'S HOW WE BEGAN TO CELEBRATE THANKSGIVING OFFICIALLY.
By the President of the United States of America
A ProclamationIt has pleased Almighty God to prolong our national life another year, defending us with His guardian care against unfriendly designs from abroad and vouchsafing to us in His mercy many and signal victories over the enemy, who is of our own household. It has also pleased our Heavenly Father to favor as well our citizens in their homes as our soldiers in their camps and our sailors on the rivers and seas with unusual health. He has largely augmented our free population by emancipation and by immigration, while He has opened to us new sources of wealth and has crowned the labor of our workingmen in every department of industry with abundant rewards. Moreover, He has been pleased to animate and inspire our minds and hearts with fortitude, courage, and resolution sufficient for the great trial of civil war into which we have been brought by our adherence as a nation to the cause of freedom and humanity, and to afford to us reasonable hopes of an ultimate and happy deliverance from all our dangers and afflictions:
Now, therefore, I, Abraham Lincoln, President of the United States, do hereby appoint and set apart the last Thursday in November next as a day which I desire to be observed by all my fellow-citizens, wherever they may then be, as a day of thanksgiving and praise to Almighty God, the beneficent Creator and Ruler of the Universe. And I do further recommend to my fellow-citizens aforesaid that on that occasion they do reverently humble themselves in the dust and from thence offer up penitent and fervent prayers and supplications to the Great Disposer of Events for a return of the inestimable blessings of peace, union, and harmony throughout the land which it has pleased Him to assign as a dwelling place for ourselves and for our posterity throughout all generations.
In testimony whereof I have hereunto set my hand and caused the seal of the United States to be affixed.
Done at the city of Washington, this 20th day of October, A.D. 1864, and of the Independence of the United States the eighty-ninth.
ABRAHAM LINCOLN.
By the President:
WILLIAM H. SEWARD,
Secretary of State .
PLEASE NOTE THAT I JUST COPIED AND PASTED THIS AND ALL RIGHTS GO TO THE ORIGINAL OWNER.
HEH, DID YOU REALLY THINK I WOULD TYPE ALL THAT?
BECAUSE IF YOU DID, YOU ARE EXTREMELY WRONG!
4. IT'S BEEN 5 YEARS SINCE THE BUTT FUMBLE
YEP! IT WAS THANKSGIVING DAY 2012 WHEN JETS QB MARK SANCHEZ'S BUTT FUMBLE HAPPENED, IT PRACTICALLY RUINED HIS CAREER, AND FOR SOME STUPID REASON, IT'S STILL REALLY FUNNY TO WATCH. IT MADE #1 ON ESPN'S SPORTCENTER NOT TOP TEN PLAYS 40 WEEKS IN A ROW! AND THEN FINALLY WAS RETIRE AND SPARKED A LOT OF INTERNET MEMES.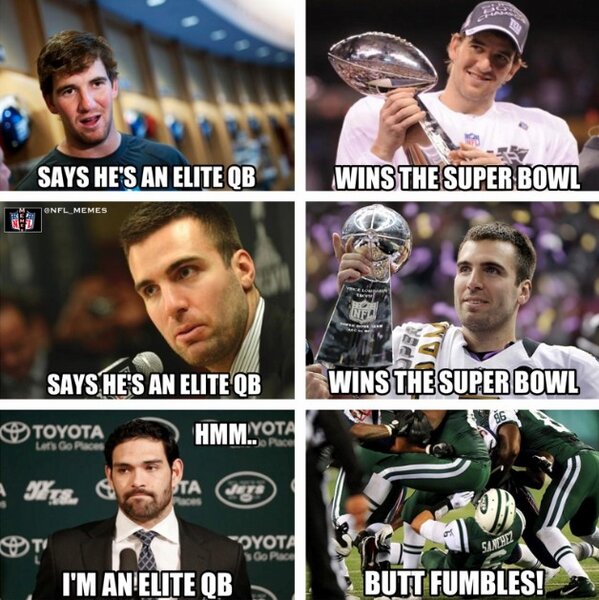 #5. HAPPY THANKSGIVING!
AND AS ALWAYS, SHE PROBABLY WON'T SURVIVE.